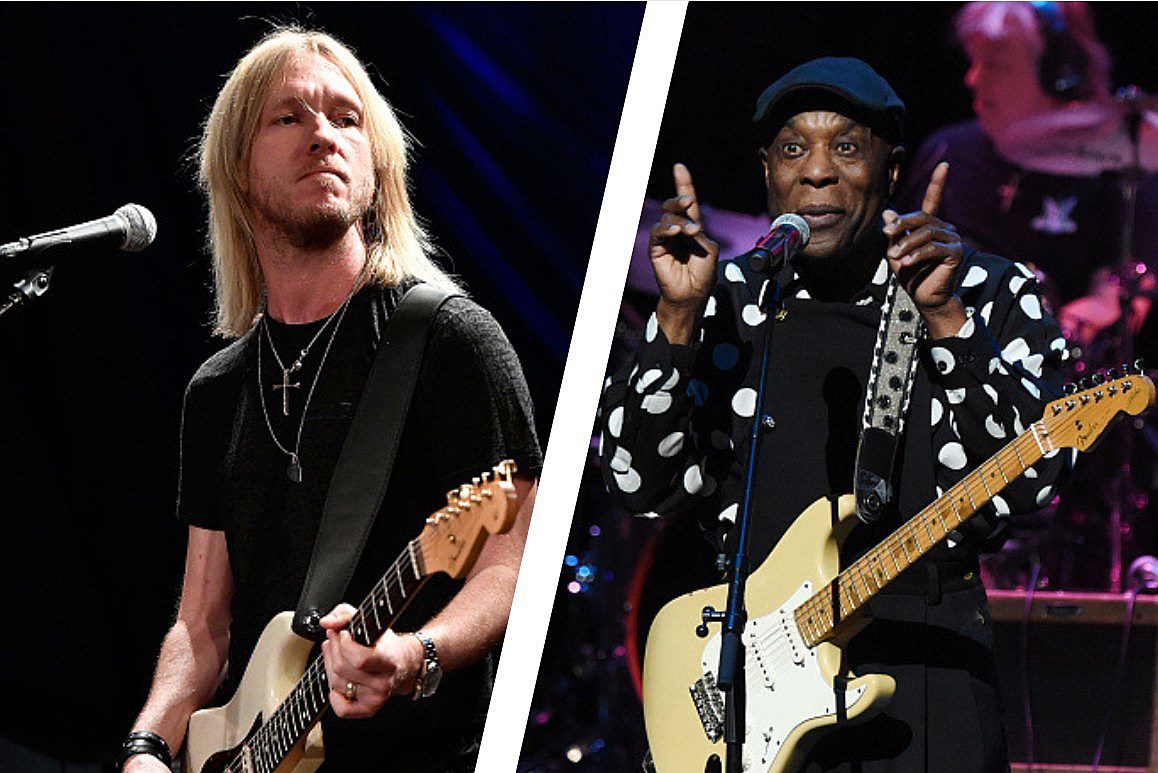 Backroads Blues Festival: Buddy Guy & Kenny Wayne Shepherd with special guest Christone "Kingfish" Ingram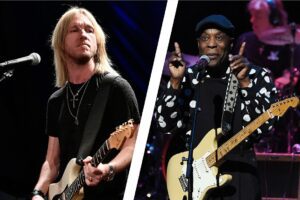 About the Event:
Blues rock great and five-time GRAMMY® nominee Kenny Wayne Shepherd has announced the talent and line-up of the inaugural run of his Backroads Blues Festival which he serves as both curator and featured performer. He'll be joined by blues legend Buddy Guy and young blues sensation and recent GRAMMY® winner Christone "Kingfish" Ingram.
Taking a few moments off from the Trouble Is.. 25th Anniversary Tour that celebrates the silver anniversary of the release of his RIAA certified Platinum selling breakthrough album, Shepherd discussed his vision for the Backroads Blues Festival. "These days nobody mounts a traditional touring blues festival. I conceptualized one that will give people a chance to see the best of the best all in one place. We are extremely excited that Buddy Guy will be with us for each show. He is, after all, the living king of the blues these days. Also worthy of great respect is Christone "Kingfish" Ingram who is revitalizing the blues in a potent and powerful way."
He continued, "We're featuring three successive generations of blues artists, underscoring the resonance of the genre." He explained that the overall concept for Backroads Blues Festival is an extension of his award winning earlier 10 Days Out: Blues from the Backroads film and album project that saw him bring his band and a portable studio on the road to join forces with both notable and unheralded blues artists documenting those collaborations along the way including Etta Baker, Pinetop Perkins, Honeyboy Edwards, Lazy Lester, Willie "Big Eyes" Smith, Hubert Sumlin and B.B. King, among others. That project was also certified as a Platinum seller by the RIAA. He expressed hope of producing a sequel to the 2007 release in the future.
"In the past, I really looked forward to those blues packages both as a fan and as an artist, so I decided to bring the concept back with the Backroads Blues Festival tour." He recalled his transitioning from ticket holder to the B.B. King Blues Festival, where B.B. King, Buddy Guy, Etta James, Joe Cocker and the Neville Brothers performed, to starring as featured performer on several editions of the festival. "Those were very special shows and once that ended there was a void. Our Backroads Blues Festival Tour is firmly rooted in that same tradition."
Buddy Guy added, "I'm excited to be part of the first annual Backroads Blues Festival and back out with Kenny Wayne and looking forward to jamming with Kenny and Kingfish." Shepherd noted that while this year's festival lineup consists of electric bands, "It's possible we could do an all-acoustic show; we want to be as inclusive as possible. Christone "Kingfish" Ingram remarked, ""To be back touring again is really great and the opportunity to join Mr. Guy and Mr. Shepherd on stage will be electric. These tour dates will be lots of fun."
The Kenny Wayne Shepherd Band:
Kenny Wayne Shepherd – guitar & vocals
Noah Hunt – vocals
Chris Layton – drums
Kevin McCormick – bass
Joe Krown – keys
Mark Pender – trumpet Joe Sublett – sax