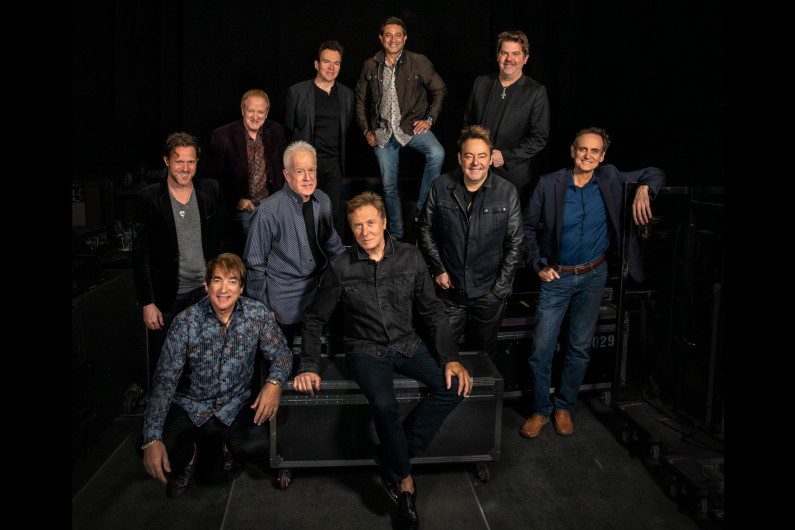 Chicago & Brian Wilson with Al Jardine & Blondie Chaplin

About the Event:
This American rock band formed in Chicago, IL in 1967. In their 50+ years of existence, Chicago have sold over 100 million records, making them one of the best selling music groups of all time. They found success with both their original progressive sound, including early hits "Make Me Smile" and "25 or 6 to 4," as well as their later, soft-rock based sound developed in the 1980s, including "Hard to Say I'm Sorry" and "You're the Inspiration." To date, the band has had 23 gold, 18 platinum, and eight multi-platinum albums, five consecutive number-one albums on the Billboard 200, 20 top-ten singles on the Billboard Hot 100, ten Grammy Award nominations, one Grammy win, a Grammy Lifetime Achievement Award, and an induction of its original members into the Rock and Roll Hall of Fame. Though many members have came and gone, the band has remained active through its entire career, consistently releasing new music and touring.
Best known as the founder and songwriting force of the Beach Boys, Brian Douglas Wilson (b. June 20, 1942) is an American musician, singer, songwriter, and record producer from Hawthorne, CA. On top of his work with the Beach Boys, Wilson scored top hits as a producer for other acts as well as releasing music as a solo artist, the first of which was the single "Caroline, No" in 1966. Throughout his career, Wilson has struggled with mental health and substance abuse issues, which made him largely reclusive and absent musically through the latter half of the sixties and early seventies. He relaunched his solo career twice with "The Beach Boys Love You" in 1977 and "Brian Wilson" in 1988. Wilson began touring as a solo artist in 1999, and has continued touring regularly ever since. Widely considered one of the most influential artists of rock and pop music, he has left his mark especially as a "producer auteur", recording and producing every element of his music himself and using the studio as an instrument.