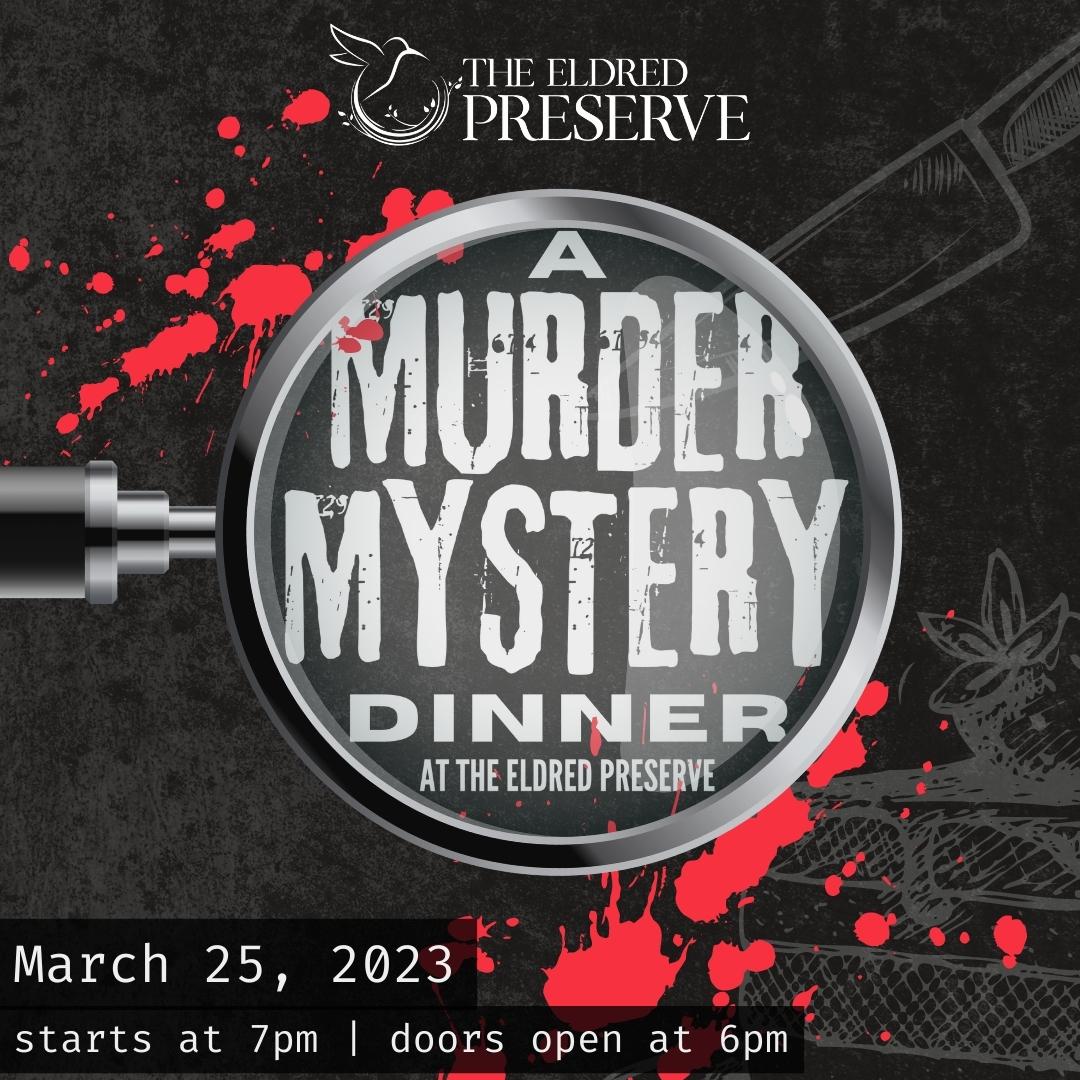 A Murder Mystery Dinner at The Eldred Preserve (SOLD OUT)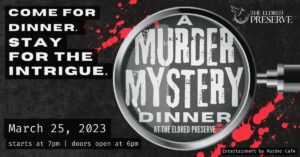 **THIS EVENT IS SOLD OUT**
Dinner | Show | Prizes
THE MYSTERY UNFOLDS:
Select guests, along with a celebrated food critic, are judging a bake-off featuring four "celebrity" chefs, each who have prepared an original dessert recipe for a special dinner party. Little do they know… murder is also on the menu! A team of local CSI investigators (that's you!) will need to determine whodunit + why.
Doors open: 6 p.m. | Showtime: 7 p.m.
Entertainment by Murder Café
NOTE: This is a fictitious event for entertainment purposes; there will be no guest/celebrity chefs, only The Homestead's own Chef John Botti + Chef Dan Gonzalez.
---
3-COURSE DINNER
First Course
Caesar Salad
Bread Basket
Second Course (select one)
Poached Salmon
Chicken Piccata
Apple-Raisin Stuffed Pork Chop
Eggplant Rollatini
Third Course (select one)
Cheesecake
Chocolate Mousse