Rice flour-breaded chicken, garlic, ginger + bell pepper glaze

Shrimp + Scallop Stuffed Mushrooms

Cream cheese, capers, lemon, spices

Tuna, crab, scallions, sesame seeds, wontons

Kimchi, peppers, red onion, seaweed salad
Local greens from The Eldred Preserve Farm, choice of salad dressing

Mixed greens, feta, mandarin oranges, wasabi peas, orange sesame dressing
Bella Bella half duck, plum sauce, wild rice, roasted squash

Murray's Chicken Parmesan

Farm-fresh tomato sauce, gnocchi

Balsamic, maple syrup, scallions, farmer's apple slaw

Tomatoes, brussels sprouts, roasted red peppers, garlic, pink sauce

add chicken | add shrimp

Grilled vegetable filling + rich, mildly spicy red sauce
Roasted tomato sauce, polenta, brussels sprouts

White miso, soy, mixed vegetable noodle salad

Apples, onions, bacon, mushrooms, brandy, crema, orzo
Hand-cut USDA Prime aged steaks with olive oil (ounces based on est. pre-cooked weight)
Fried onions, steakhouse cheese, remoulade sauce, lettuce, tomato, pickle, steak fries
Port wine cheese, crispy bacon, parmesan crisps, scallions

Feta, dill, caper gremolata crumb
(Coke, Diet Coke, Sprite, Seltzer, Cranberry Juice, Pink Lemonade, Ginger Ale)
Assorted teas by Tea Forté
Cheese + butter or red sauce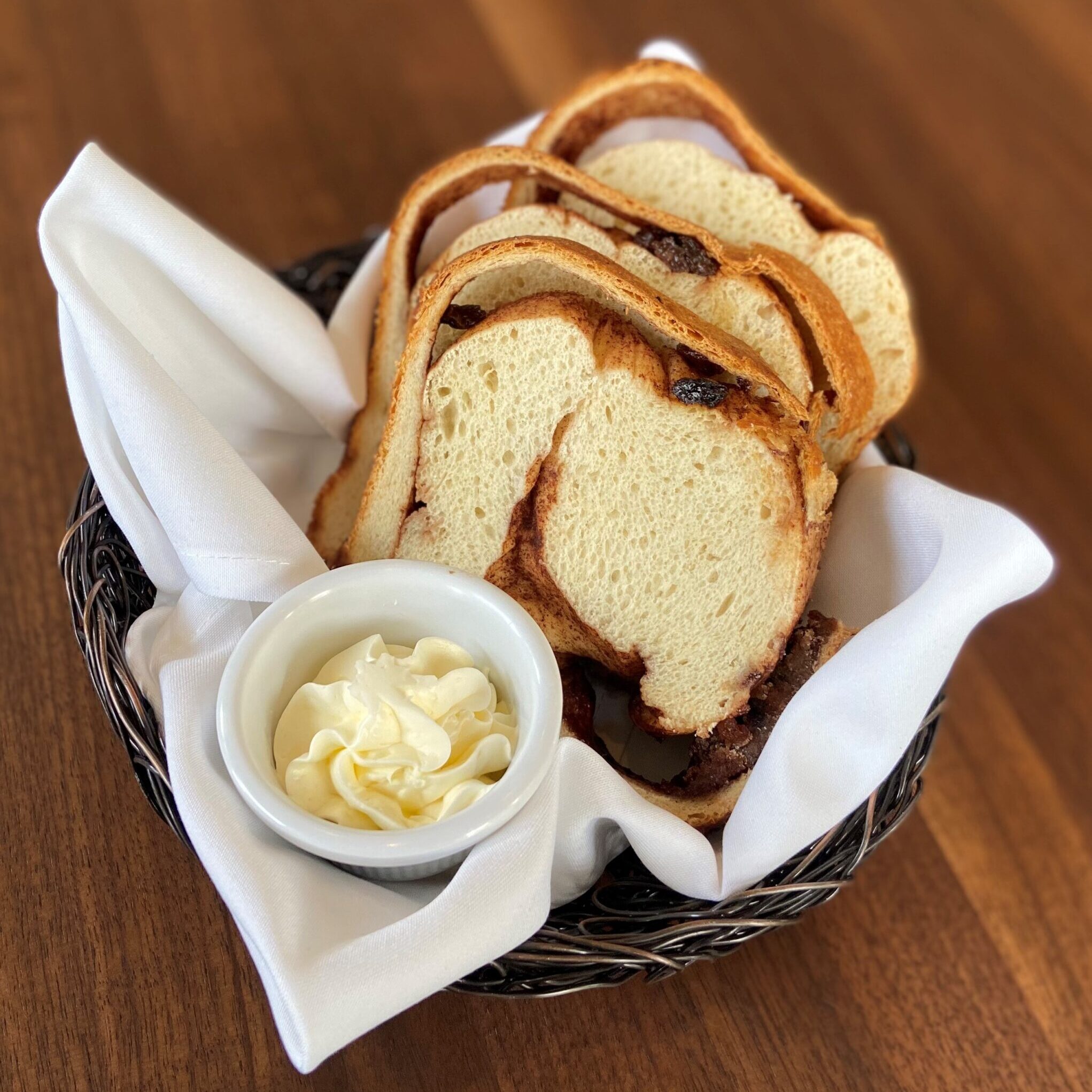 CINNAMON RAISIN BREAD
Take home a loaf of The Homestead's traditional cinnamon raisin bread, and enjoy a few bites of Catskills nostalgia.
Please inform your server if you or a person in your party has a food allergy or dietary restriction.
Many items (including all of our steaks + many of our fish dishes) can be made gluten-friendly upon request.
Consuming raw or undercooked meats, poultry, seafood, shellfish, or eggs may increase your risk of foodborne illness.
Items cooked to your liking.
*Menu subject to change