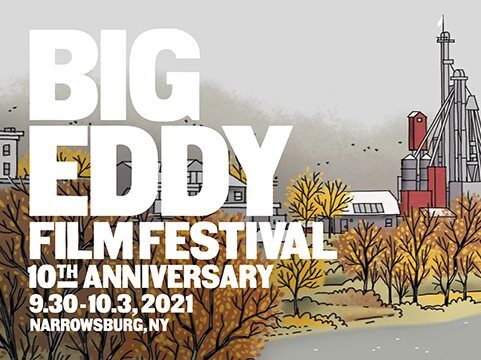 Big Eddy Film Festival – 10th Anniversary
About the Show:
Produced by the Delaware Valley Arts Alliance, a 501(c)3 organization, the BEFF aims to advance the traditional art of storytelling by showing the newest & best independent films from around the world and our own backyard.
Like the pool of water in the Delaware River that inspired
its name, the BEFF flows against the main current, provid
ing a thoughtful & entertaining viewing experience for the Catskills, Delaware & Hudson River Valleys, and beyond.
Launched in 2012, it has been recognized for its relevant
and impactful programing as well as a major draw to the
ever growing popular region each year.
With events scheduled to take place in Narrowsburg, Bethel, Cochecton, and more, this year's festival will be held from September 30 – October 3, 2021.