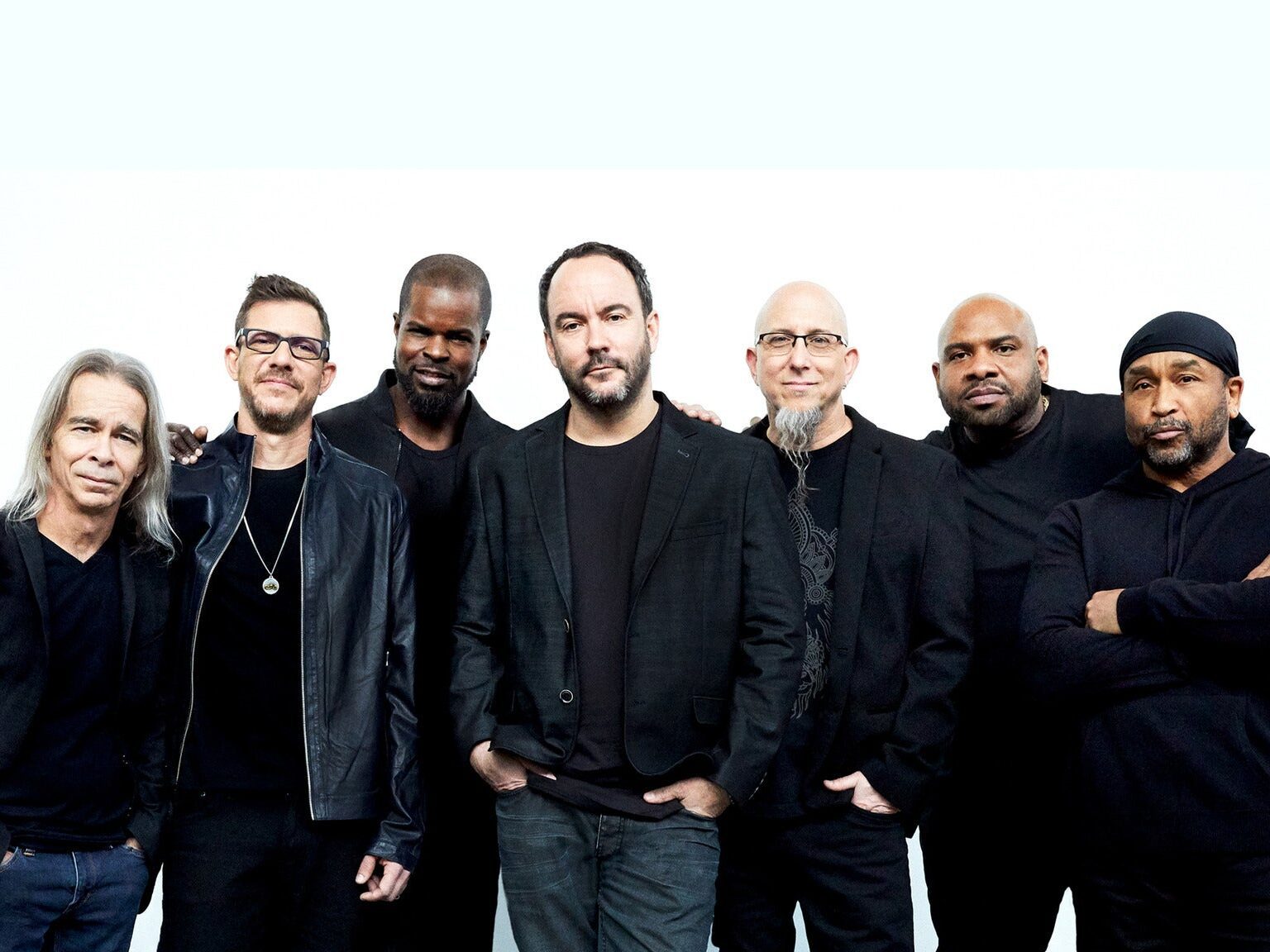 Dave Matthews Band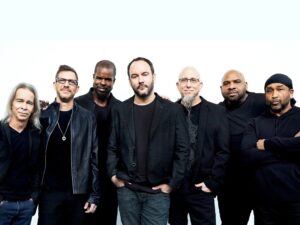 About the Event:
With a career spanning more than 25 years, Dave Matthews Band is one of the most influential bands in rock history. In 1991, vocalist/guitarist Dave Matthews decided to put some songs he had written on tape and sought the assistance of drummer Carter Beauford and saxophonist LeRoi Moore, who were both accomplished jazz musicians in the local Charlottesville, VA music scene. 16-year-old bassist Stefan Lessard came on board shortly thereafter. Their infectious, distinctive sound garnered lots of early attention and a die-hard loyal fan base, catapulting the band into one of the most successful touring acts of the past three decades.
The group has since released nine studio albums and numerous live recordings, selling a collective 38 million CDs and DVDs combined since the 1994 release of its major label debut, Under the Table and Dreaming. The GRAMMY®-winning band's many hits include "What Would You Say," "Crash Into Me," "Too Much," "Everyday," "American Baby," "Funny The Way It Is," "Mercy" and "Samurai Cop (Oh Joy Begin)."
Founding member LeRoi Moore passed away in August of 2008 and the band paid tribute to him with 2009's Platinum-certified Big Whiskey and the GrooGrux King. Dave Matthews Band has since welcomed longtime collaborators/touring musicians Jeff Coffin (saxophone), Rashawn Ross (horns) and Tim Reynolds (guitar) into the lineup and – most recently – keyboardist Buddy Strong.
With 2018's Come Tomorrow, Dave Matthews Band became the first group in history to have seven consecutive studio albums debut at No. 1 on the Billboard 200. In a Critic's Pick review, The New York Times observed, "willed optimism fills the songs on 'Come Tomorrow,' while cynicism and irony are nowhere within earshot… each song notes the fears and sorrows it's determined to overcome. The music does that, with consolation in its melodies and a life force in its rhythms."
Renowned for its live performances, Dave Matthews Band has sold over 25 million tickets since its inception and ranked as the biggest ticket seller worldwide of the past decade. The group's Bama Works Fund, established in 1999, has raised more than $40 million dollars for humanitarian and environmental initiatives.