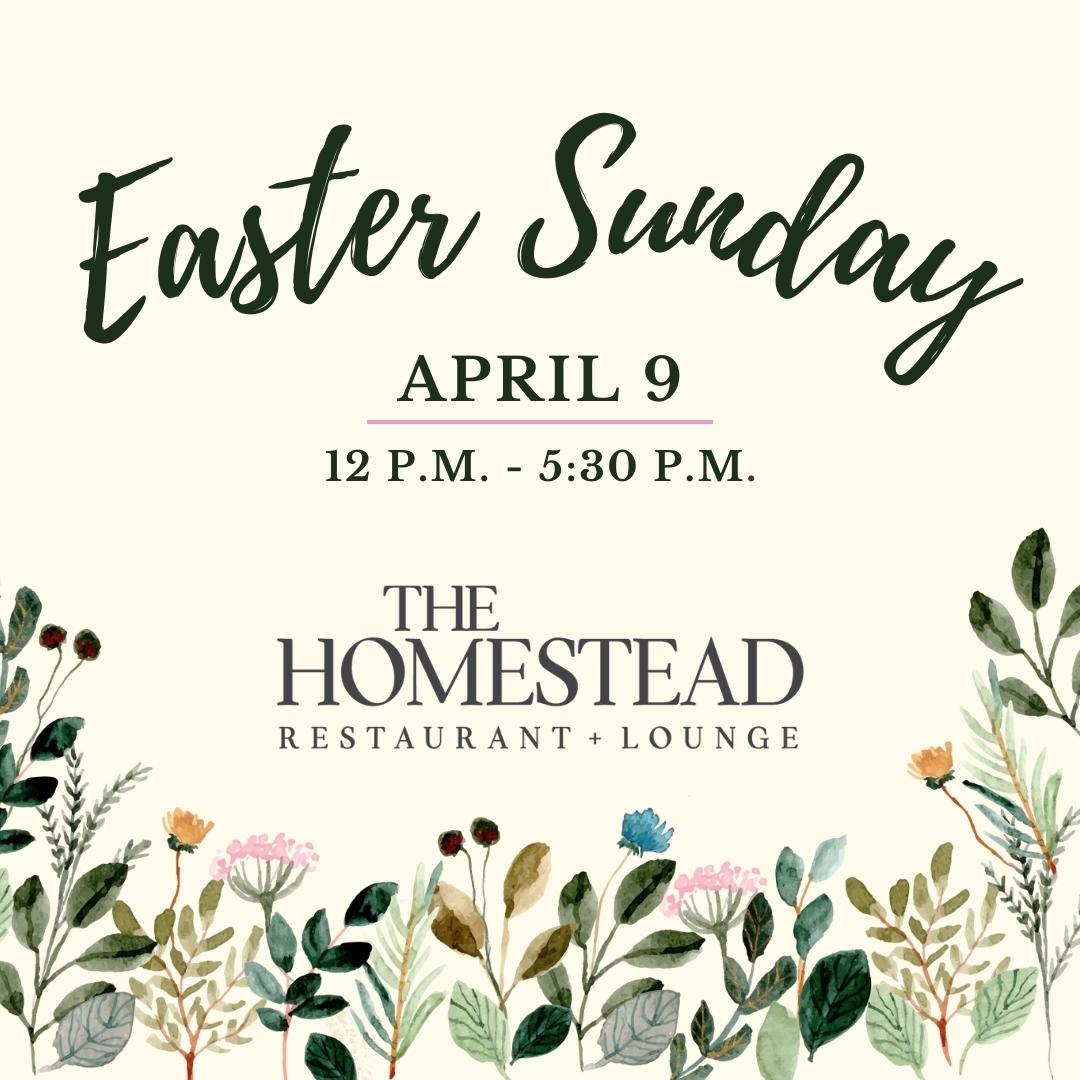 Easter Sunday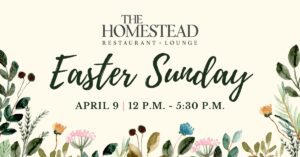 Join us for an elegant Easter Brunch at The Homestead Restaurant + Lounge on Sunday, April 9! Exclusive brunch specials are available from noon to 3:30 p.m., with dinner specials available from noon to 5:30 p.m.
Please note: The regular dinner menu will not be available.
Reservations required; call +1 845 557 8316 or email dining@theeldredpreserve.com. We look forward to hosting you!
Brunch Specials
(12 p.m. – 3:30 p.m.)
Stuffed French Toast (sweetened cream cheese, fresh fruit) 
Frittata Eggs (spinach, tomatoes, scallions, parmesan, fresh fruit)
Light Bites
(12 p.m. – 5:30 p.m.)
Arancini (fried rice balls, mozzarella, marinara sauce)
Shrimp Cocktail
Soup of the Day
Baked French Onion Soup
Dinner Specials
(12 p.m. – 5:30 p.m.; served with mashed potatoes + green beans)
Prime Rib Au Jus
Leg of Lamb
Roasted Pork Loin
Chicken Saltimbocca (prosciutto, sage, mushroom wine sauce)
Mushroom Ravioli (wilted spinach, heavy cream, walnut sauce, roasted garlic, sun-dried tomatoes)