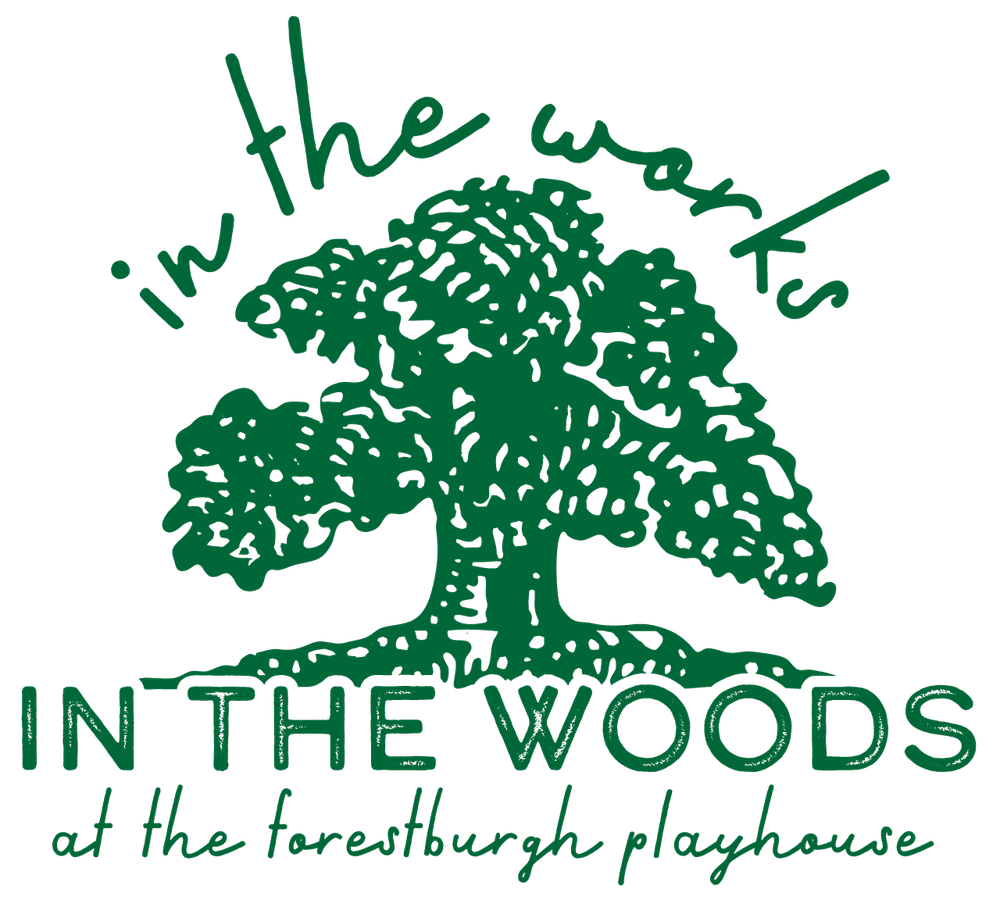 In the Works ~ In the Woods Festival
About the Event:
The IN THE WORKS ~ IN THE WOODS Festival was created and founded in 2021 at the Forestburgh Playhouse. It grew out of the passion for nurturing, developing and celebrating new plays and musicals ~ and the diverse writers and artists who bring them to life.
During an exhilarating week every September, dozens of creators from around the country gather on our enchanting Forestburgh, NY campus to rehearse, rewrite, commune, workshop and share their gifts with our community at large. Over the course of the festival weekend – we present staged readings of the new plays, new musicals and 2 new solo cabaret acts. .
In addition, the Festival features Q & A talkbacks with our audiences, Off The Cuff conversations with world-renown theatre-makers, open-mic nights, tastings by local food and beverage artisans – and plenty of other wonderful surprises.
Be a part of the magic – and come check out the 2023 IN THE WORKS~IN THE WOODS Festival. Help us support emerging and established theatrical artistry – and carry on the brilliant and unique, theatrical legacy of the Sullivan Catskills!