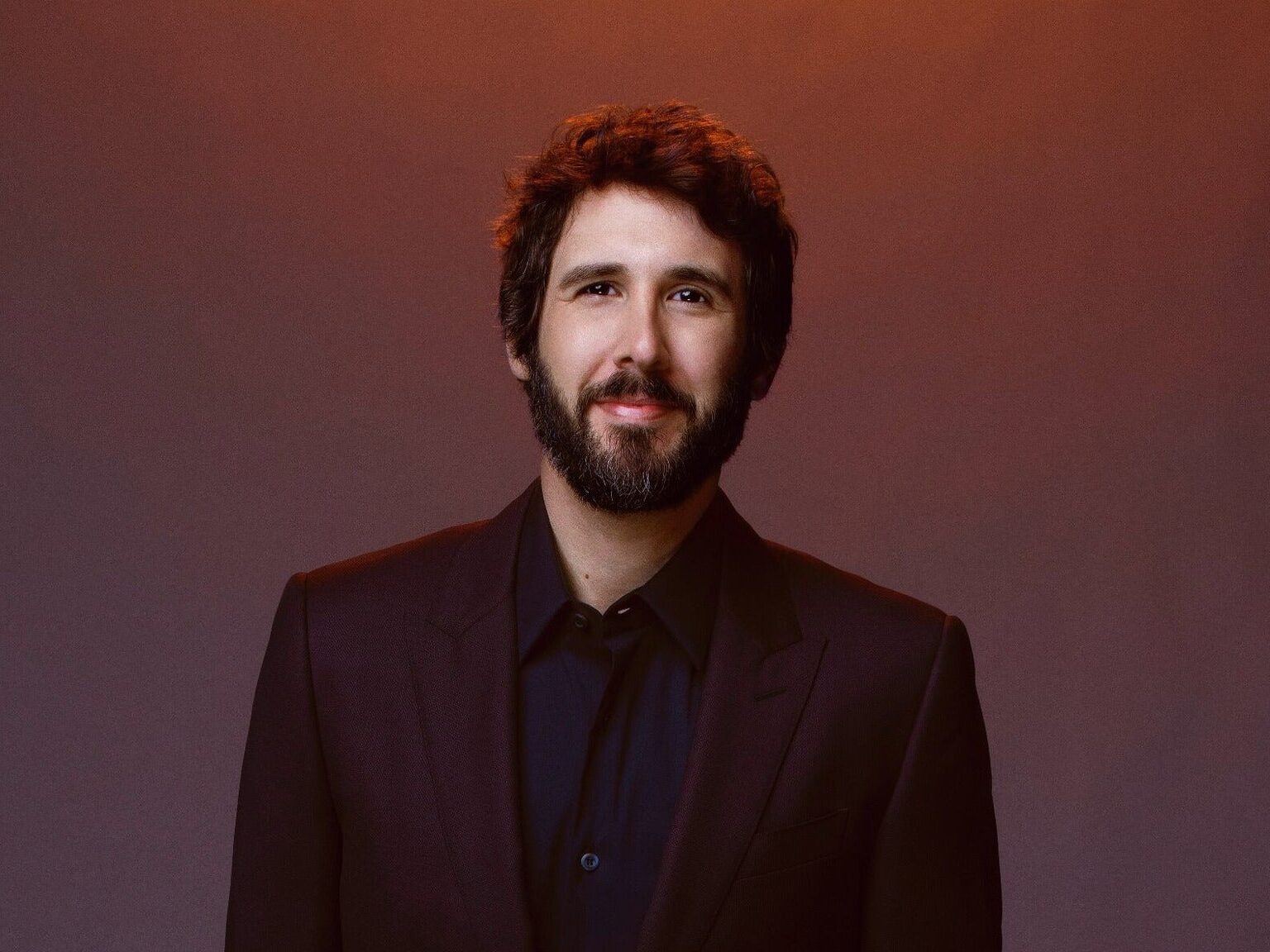 Josh Groban

About the Event:
Josh Groban
Tony®, EMMY®, and four‐time GRAMMY® Award‐nominated singer, songwriter, actor, and philanthropist Josh Groban possesses one of the most outstanding and instantly recognizable voices in music. Moreover, he continues to captivate fans everywhere as both a powerhouse vocalist and dynamic renaissance man. He has sold over 35 million albums worldwide, headlined legendary venues on multiple continents, and entertained audiences with acclaimed film and television appearances. His catalog spans a series of chart‐topping blockbuster albums, including Josh Groban (5x‐platinum), Closer (6x‐platinum), Noël (6x‐platinum), Awake (2x‐platinum), Illumination, All That Echoes (gold), Stages (gold) his first UK #1 album, Bridges , and his most recent release, Harmony. Along the way, he packed arenas throughout North America, Europe, Australia, New Zealand, and Asia.
Extending his repertoire, Groban made his Broadway debut in 2016 with a starring role in Natasha, Pierre & The Great Comet of 1812 . He garnered a Tony® Award nomination for Best Lead Actor In A Musical. He has expanded his presence with appearances on Glee, The Simpsons, The Office, CSI: NY, It's Always Sunny in Philadelphia, and The Crazy Ones as well as in the feature films Coffee Town, Muppets Most Wanted, and Crazy, Stupid, Love. In addition, he starred in the NETFLIX series The Good Cop in 2018. Groban maintains his position as the consummate American showman in 2022 and beyond. This year, he returns to the hallowed stage of Radio City Music Hall for his Great Big Radio City Show residency and launches a nation‐wide live tour. Groban remains an active arts education philanthropist and advocate, and his Find Your Light Foundation helps enrich the lives of young people through arts, education, and cultural awareness.
Preservation Hall Jazz Band
At a moment when musical streams are crossing with unprecedented frequency, it's crucial to remember that throughout its history, New Orleans has been the point at which sounds and cultures from around the world converge, mingle, and resurface, transformed by the Crescent City's inimitable spirit and joie de vivre. Nowhere is that idea more vividly embodied than in the Preservation Hall Jazz Band, which has held the torch of New Orleans music aloft for more than 50 years, all the while carrying it enthusiastically forward as a reminder that the history they were founded to preserve is a vibrantly living history.
PHJB marches that tradition forward once again on So It Is, the septet's second release featuring all‐new original music. The album redefines what New Orleans music means today by tapping into a sonic continuum that stretches back to the city's Afro‐Cuban roots, through its common ancestry with the Afrobeat of Fela Kuti and the Fire Music of Pharoah Sanders and John Coltrane, and forward to cutting‐edge artists with whom the PHJB have shared festival stages from Coachella to Newport, including legends like Stevie Wonder, Elvis Costello and the Grateful Dead and modern giants like My Morning Jacket, Arcade Fire and the Black Keys.
Lucia Micarelli
A superb classical musician, Lucia is recognized throughout the world for being a featured soloist with Josh Groban, Chris Botti, Jethro Tull, and also for her starring role on the critically acclaimed HBO series Treme. Since then, Lucia's profile has continued to soar. In 2018, Lucia appeared in her first PBS concert special, which aired throughout the US and spawned a live album. In 2020, Lucia joined the Hallmark Family and starred in the Hallmark Movies & Mysteries holiday movie The Christmas Bow. Having been influenced by her experience on Treme, she's absorbed many types of musical styles and has since added singing to her repertoire. This ability to combine these diverse influences allow her to move from classical, to jazz, to traditional fiddle music and Americana, while creating a musical map unlike anything heard before from a violinist ‐ all bound together by her trademark emotional vulnerability and technical wizardry.
Eleri Ward
Eleri Ward is a New York City‐based actor, singer, and musician. In 2021, she recorded and produced her full length indie‐folk Sondheim album, A Perfect Little Death, in her closet. After gaining a viral TikTok following, it was released by Ghostlight Records and has been hailed as "a harmonious marriage of musical theater and indie folk music, with hauntingly beautiful arrangements" by Forbes and "an incandescent new record, something genuinely new" from American Theater Magazine. Her original pop music has been called "soaring" (Nexus Music Blog), "astonishing" (Rising Artists), and "dreamy" (Neon Music). Her most recent pop EP, "Friction," was released in 2021. Eleri has been singing and acting since she was eight years old, and has always strived to carve out her own space with the uniqueness she brings to the theater. She studied songwriting at Berklee College of Music before transferring and graduating from The Boston Conservatory with a BFA in Musical Theater and an emphasis in Songwriting, which shows itself clearly in the way she has taken on the Sondheim canon.