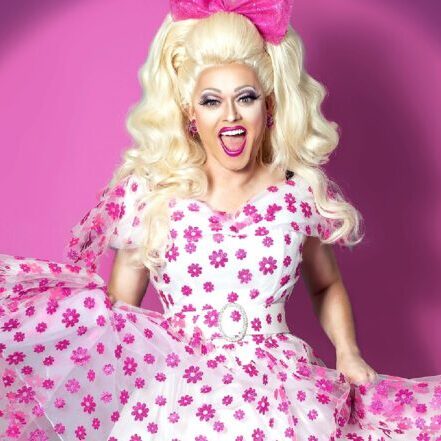 Paige Turner: Tucking Myself In!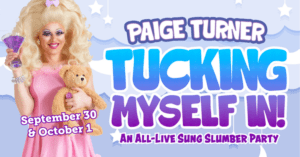 Get ready for TUCKING MYSELF IN! Showbiz Spitfire Paige Turner returns to Forestburgh Playhouse with her all-new, all-LIVE-SUNG slumber party! NYC's tawdry blonde bombshell invites you into her boudoir for an evening of mayhem and campy foolishness! TUCKING MYSELF IN! features ridiculous parodies and songs from HAIRSPRAY, TAYLOR SWIFT, PETULA CLARK and CARLY RAE JEPSEN! So snuggle up, put on your PJ's, and get ready for this DRAG-tastic extravaganza!
Get a complimentary cocktail with your ticket purchase!
NYC's most recognizable names in drag "Showbiz Spitfire" PAIGE TURNER returns once again for a 5th season-Back by Popular Demand! Known as the love child of Barbie & Pee Wee Herman, This 2-time Glam Award winner tours throughout the country in her All -Live Sung one woman shows. She is a headliner in Provincetown MA every summer and tours internationally for Atlantis Cruises and Aquafest Events. Paige coined the phrase Slurp! which was NYC's longest running drag show. She was an original cast member of the reality show Shade: QUEENS OF NYC, on the Fusion Network and has been featured numerous times on WATCH WHAT HAPPENS LIVE! With Andy Cohen On Bravo, even portraying Mary Poppins for Dame Julie Andrews!