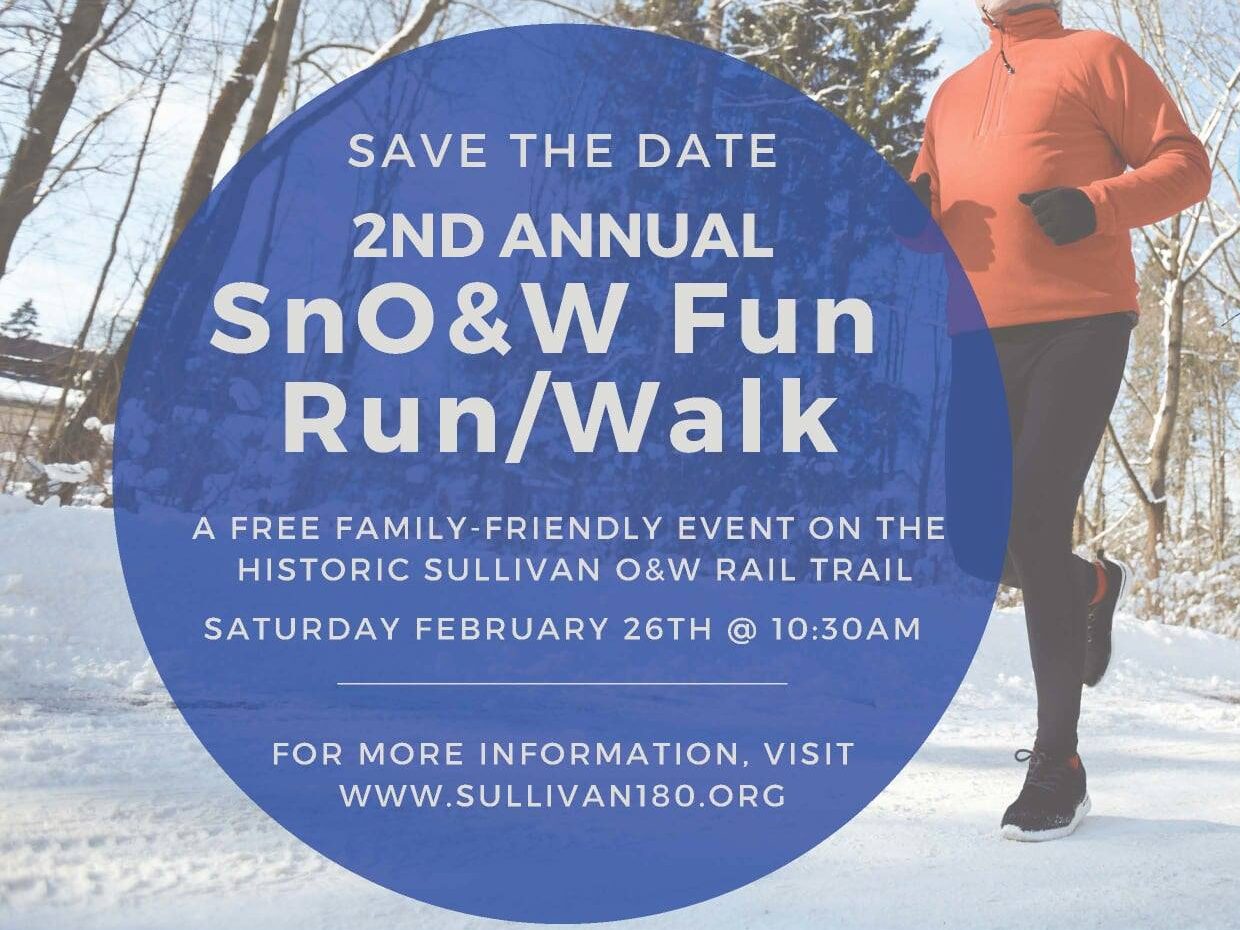 SnO&W Snowshoe Fun Run/Walk
About the Event:
Celebrate winter and come out to the 2nd Annual SnO&W Fun Run/Walk on the O&W Rail Trail in Liberty! This event is free and open to all ages.
Meet at the trail head on Hill Street & State Street in Liberty and enjoy an approximately 3-mile walk or run on flat terrain along the beautiful O&W Rail Trail (1.5 miles in and 1.5 miles back to the starting point). We will also have a short fun run of approximately 1 mile from State Street trail head to Carrier Street and back! Afterwards there will be refreshments for all participants and their families at the finish line. All ages are welcome! Dogs are welcome, but must be leashed.
The event will occur snow or shine! We encourage all types of outdoor activities such as snowshoeing or cross country skiing, but runners and walkers are also encouraged! Fortress Bikes will have snowshoes on hand if needed.
If there is no snow on the ground, we will have a muddy fun run along the same path. Please wear appropriate winter footwear, which can be used with snowshoes or on their own if there is no snow.
Trail Conditions:
The trail is dirt throughout, with partial shade and becomes narrow at the end.