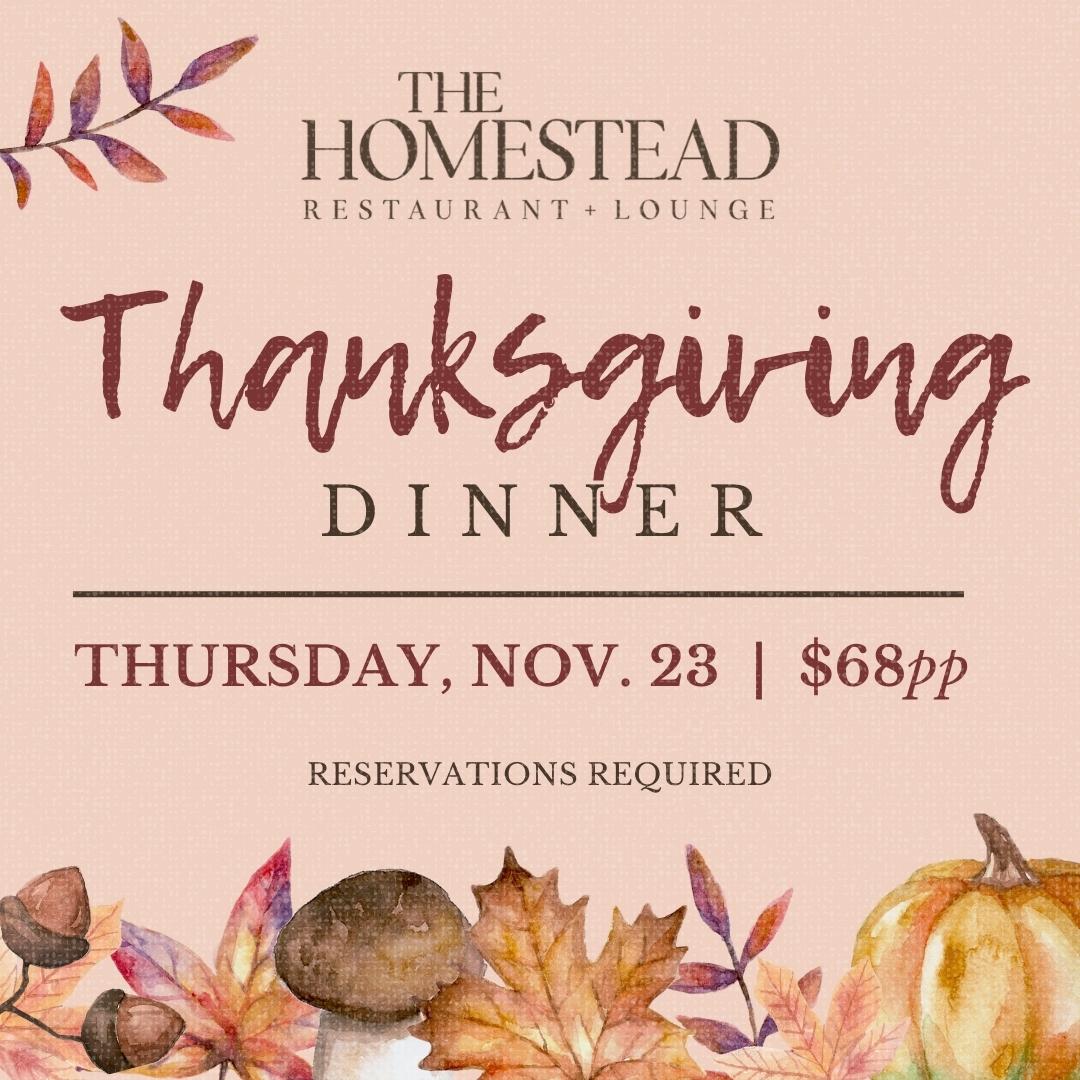 Thanksgiving Dinner at The Homestead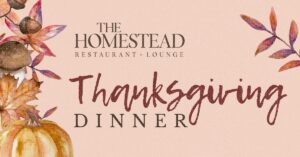 Have your best holiday yet with a warm + cozy Thanksgiving Dinner at The Homestead Restaurant + Lounge. Leave the cooking to our world-class chefs while you sit back and enjoy the elegant feast + premium cocktails with your family + friends.
Thanksgiving Dinner includes your choice of starter, entrée (sides included) + dessert, with appetizers available for an additional charge.
*Accepting reservations starting at 4 p.m.*
$68 per person (excluding tax + tip) | Reservations required; reserve your table HERE.
We look forward to hosting you this holiday season!
Thanksgiving Dinner Menu
first course
Farmer's Salad
Soup of the Day
main course
Roast Turkey (mashed potatoes, stuffing, cranberry sauce, seasonal veggies)
Prime Rib
Vegetable Rollatini
Crusted Cod (sesame seeds, poppy seeds, onion, garlic, lemon + butter sauce)
dessert course
Apple Pie
Pumpkin Pie
Chocolate Cream Pie
à la carte appetizers
Shrimp Cocktail / 20
Arancini / 10
French Onion Soup / 10
Beet-Cured Salmon / 20
*Alcoholic beverages available at additional charge.*