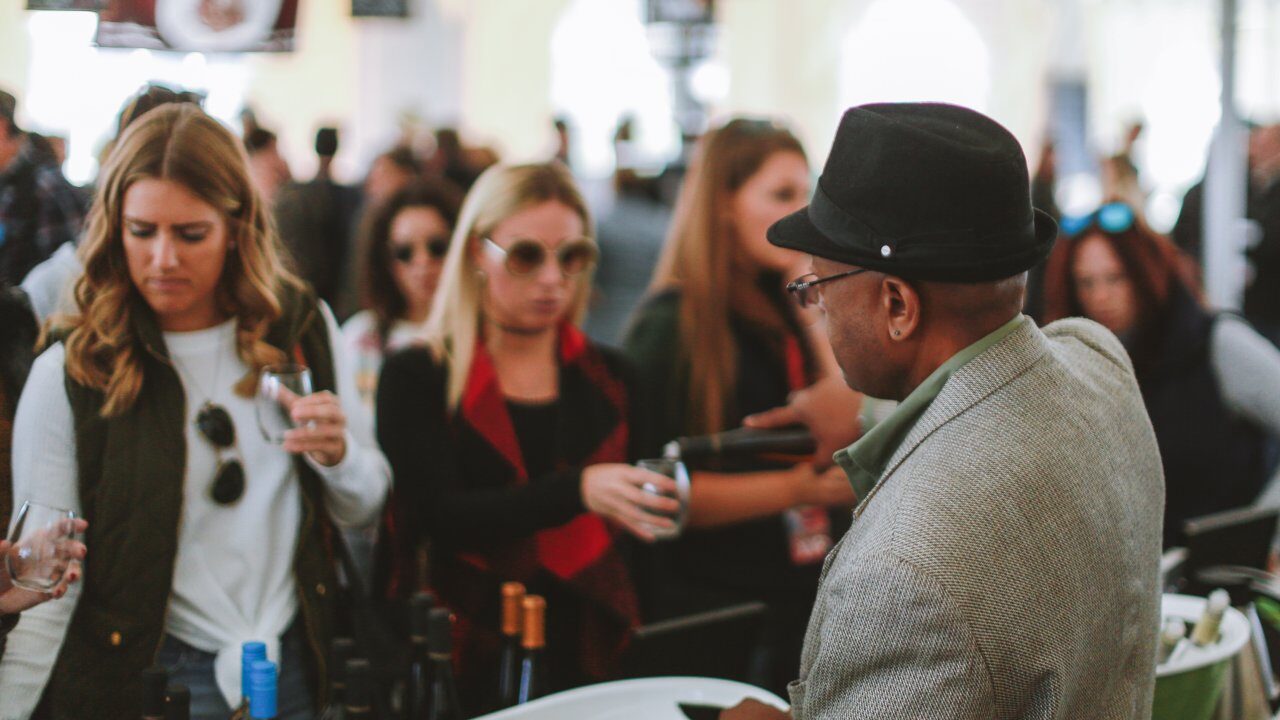 The Big Sip: A Wine + Spirits Festival

Sip, sip, hooray!
This Fall, Bethel Woods is thrilled to partner with Hudson Valley and Valley Table to make The Big Sip bigger and better than ever.
A weekend celebration featuring premium tastings, world‐class live music and artisanal food and fare, the 3rd Annual Big Sip will draw more than 4,000 cultural enthusiasts to Bethel Woods—the historic site of the 1969 Woodstock festival—for the Hudson Valley's wine and spirits event of the year.
General Admission: Entry into the festival; unlimited sampling from 50+ alcohol vendors; live music on the Horizon stage; access to a delectable food court as well as shopping and sampling with local craft, artisan, and specialty food vendors.
VIP TASTING PASSES AT THE BIG SIP
Enhance your experience at The Big Sip with a VIP Tasting Pass that provides access to private lounges featuring top Bourbon & Whiskey, Tequila & Mezcal and Wine producers from across the country. Select one pass to immerse yourself in your favorite category, or choose our universal pass that gives you entry to all three tasting lounges. In each, you'll savor pours of premier varieties and vintages, meet the makers and learn first‐hand about the craft employed to create these one‐of‐a‐kind libations.
Top Shelf: Private Bourbon & Whiskey VIP Tasting Pass
+ Sip bourbons and whiskeys ‐ both familiar and unexpected ‐ while you learn about the ingredients and process that makes each hand‐crafed brand unique.
All About Agave: Sensational Tequila & Mezcal VIP Tasting Pass
+ Savor the aromas, flavors and textures imparted by agave cultivation, cooking, fermentation, and distillation, in addition to the aging techniques utilized by today's master distillers.
Sommeliers' Choice: Wine Connoisseur VIP Tasting Pass
+ Swirl and sample a variety of world‐class wines, including reds, whites and rosés from vintners across the region and beyond, including flights of classics, new releases, and rare vintages.